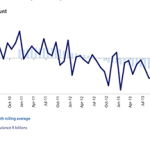 Market Update – June 2014
Global
Global equity markets continued their upward trend with the MSCI World posting 1.7 %(USD) mainly on the back of strong US(2.1% USD) and Japanese(5.2% USD) gains with Europe flat(-0.1% USD). EM markets also benefitted from the risk on environment, posting 2.0% (USD) while global fixed income markets returned 0.4%(USD) in June.
In the U.S.A. the Bureau of Economic Analysis announced a final negative 2.9% decline in GDP for the first quarter of 2014 which came as a shock following the positive 2.6% growth in GDP the previous quarter.
---
GTC Fund Performances
The GTC High Equity Funds (previously Aggressive) continues to deliver outperformance relative to the
inflation adjusted target. Over the past 12 months, the main contributors to performance have been the equity market and offshore allocation. 2014 has seen a reversal of last year's trend with local equity outperforming offshore equity.
The GTC Moderate Funds have maintained their outperformance record over the inflation adjusted target over all reporting periods. Local and offshore market exposures have been the key component of the superior returns.
The GTC Conservative Funds have produced above target returns over all medium and longer term investment horizons. The main objective of the fund is to reduce capital risk whilst aiming for above inflation returns. The managers remain cautious in their allocation of capital as equity markets continue to reach new highs on very high valuations.
---