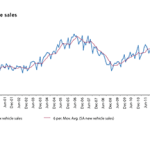 Market Update – July 2014
Global
July proved to be a mixed month for global equity markets with the MSCI World posting a -1.7% (USD) return dragged lower by Japan (-2.3%), Europe(-1.9%) and the UK(-1.9%), whilst the US bucked the trend posting 0.3%. Emerging Markets fared better with the MSCI EM Index returning 1.4% (USD) led higher by China and Indonesia. Global bond markets dropped 0.4% (USD), as measured by the Citigroup World Government Bond Index.
---
Domestic
Locally, the JSE was up, returning 0.9% (ZAR) in July with Resources (5.1%) and Financials (1.2%) positive whilst Industrials fell 1%. Nominal fixed interest markets also reflected gains with the All Bond Index returning 1.0% while their inflation linked counterparts fell 0.1%.
Following hard on the heels of a five month economically crippling strike in the platinum industry the 1st of July
saw NUMSA (the metal and electrical union) embark on an indefinite strike of its 220,000 members bringing considerable pressure to bear on an already ailing economy.
---
GTC Fund Performances
The GTC Market Plus Funds has benefited from its equity market exposure, both domestically as well as offshore. The fund has managed to beat its composite benchmark over all periods.
---